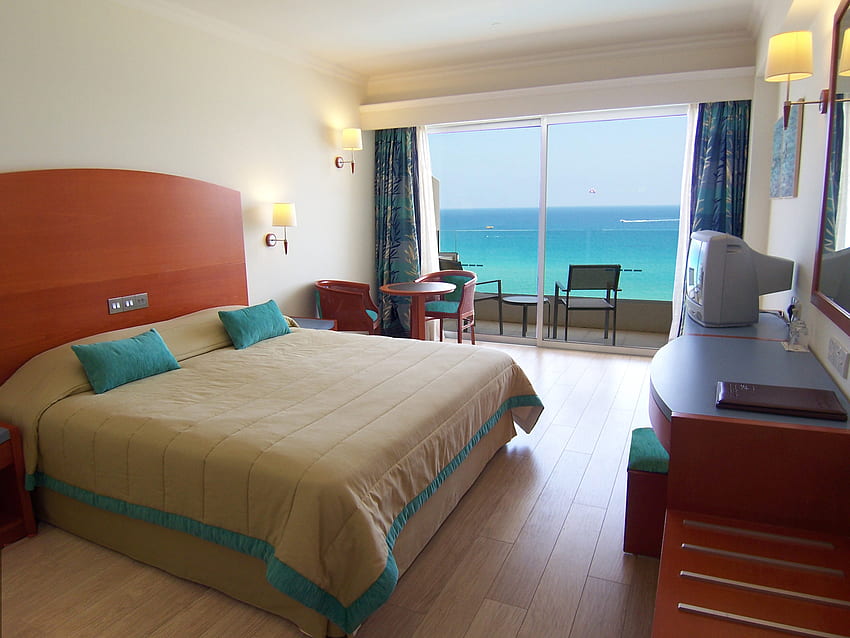 Buy and Sale Used Furniture UAE – Saneen Your Ultimate Destination for Buying Used Furniture and Electronics in UAE
Welcome to Saneen, the premier platform for buying used furniture and electronics in all states of UAE. Our goal is to provide you with a hassle-free and convenient shopping experience, while offering high-quality and affordable products that meet your needs. Used Furniture Buyers. (Buy and Sale Used Furniture UAE)
Why Choose Saneen to Sale your Furniture and Electronics?
At Saneen, we understand the importance of making wise Selling decisions. That's why we're committed to providing you with the best Price for your products. Here are some reasons why you should choose us:
We Buying Wide Range of Products: We offer a vast selection of used furniture and electronics, including sofas, beds, tables, chairs, refrigerators, washing machines, laptops, smartphones, and more. Whether you're furnishing your home or upgrading your gadgets, we've got you covered.
High-Quality Products: We carefully inspect and test all our products to ensure that they are in good working condition and meet our high standards of quality.
Affordable Prices: We offer some of the best prices in the market, making it easier for you to buy what you need without breaking the bank.
Easy and Convenient Shopping: Our website is user-friendly and easy to navigate, making it easy for you to find what you're looking for. Plus, we offer multiple payment options and fast delivery to make your shopping experience as smooth as possible.
How it Works : Buy and Sale Used Furniture UAE
To sale your appliances to our platform is simple and straightforward. Here's how it works:
Browse our products: Take a look at our wide selection of used furniture and electronics and find what you need.
Send you items Picture on the given WhatsApp Number, we will pick item and pay in cash.
Choose payment method: We offer multiple payment options, including credit/debit card, PayPal, and cash on delivery.
Delivery: We offer fast and reliable delivery to all states of UAE. Our delivery times depend on your location and the availability of the product.
Enjoy your purchase: Once you receive your products, you can enjoy them knowing that you made a wise buying decision.
Ultimate Destination for Buying
know more about your trusted buyer partner click here.
Our Mission : Buy and Sale Used Furniture UAE
At Saneen, our mission is to provide you with a hassle-free and convenient shopping experience, while offering high-quality and affordable used furniture and electronics. We're committed to making your buying experience as smooth as possible, so you can focus on enjoying your purchases.
Contact Us
If you have any questions or concerns, please don't hesitate to contact us. on the given link or WhatsApp You can reach us through our website or email us at saneenusedfurnitureuae@gmail.com We're always happy to help!
Used Furniture Buyer In all States Of UAE Buy and Sale Used Furniture UAE
Used Furniture Buyer In Sharjah
Used Furniture Buyer In Al Khan
Used Furniture Buyer In Al Majaz
Used Furniture Buyer In Al Nahda
Used Furniture Buyer In Al Taawun
Used Furniture Buyer In Al Wahda
Used Furniture Buyer In Al Qasimia
Used Furniture Buyer In Al Manakh
Used Furniture Buyer In Al Jazzat
Used Furniture Buyer In Al Nud
Used Furniture Buyer In Al Shahba
Used Furniture Buyer In Al Ramla
Used Furniture Buyer In Al Hazana
Used Furniture Buyer In Al Ghuwair
Used Furniture Buyer In Al Rifaah
Used Furniture Buyer In Al Nabba
Used Furniture Buyer In Al Yarmook
Used Furniture Buyer In Al Juraina
Used Furniture Buyer In Al Qasba
Used Furniture Buyer In Al Tala'a
Used Furniture Buyer In Al Khan Lagoon
Used Furniture Buyer In Al Nasserya
Used Furniture Buyer In Al Mirgab
Used Furniture Buyer In Al Ghafia
Used Furniture Buyer In Al Mirgab Lagoon
Used Furniture Buyer In Al Muwailih Commercial
Used Furniture Buyer In Al Rolla
Used Buyer In Al Heerah
Used Buyer In Al Sharq
Used Furniture Buyer In Al Nekhailat
Used Furniture Buyer In Al Sharq Industrial
Used Furniture Buyer In Al Fayha
Used Furniture Buyer In Al Khalidiya
Used Furniture Buyer In Al Suyoh
Used Furniture Buyer In Al Goaz
Used Furniture Buyer In Al Hazana
Used Furniture Buyer In Al Soor
Used Furniture Buyer In Al Nasserya
Used Furniture Buyer In Al Hoshi
Used Furniture Buyer In Al Qulayaa
Used Furniture Buyer In Al Juwais
Used Furniture Buyer In Al Buhairah
Used Furniture Buyer In Al Sabkha
Used Furniture Buyer In Al Harth
Used Furniture Buyer In Al Dhaid
Used Furniture Buyer In Al Mahatah
Used Furniture Buyer In Al Dhaid South
Used Furniture Buyer In Al Dhaid North
Used Furniture Buyer In Al Dhaid City
Used Furniture Buyer In Al Saja'a
Used Buyer In Al Batayeh
Used Furniture Buyer In Al Zabba
Used Furniture Buyer In Al Madam
Used Furniture Buyer In Al Madam North
Used Furniture Buyer In Al Hala
Used Furniture Buyer In Al Hala South
Used Furniture Buyer In Al Hala Central
Used Furniture Buyer In Al Hala West
Used Furniture Buyer In Dubai
Used Buyer In Deira
Used Furniture Buyer In Bur Dubai
Used Furniture Buyer In Al Satwa
Used Furniture Buyer In Jumeirah
Used Furniture Buyer In Jumeirah Beach Residence (JBR)
Used Furniture Buyer In Downtown Dubai
Used Furniture Buyer In Dubai Marina
Used Furniture Buyer In Palm Jumeirah
Used Furniture Buyer In Business Bay
Used Furniture Buyer In Al Barsha
Used Furniture Buyer In Dubai Silicon Oasis
Used Furniture Buyer In Al Qusais
Used Buyer In Al Nahda
Used Furniture Buyer In Al Rashidiya
Used Furniture Buyer In Mirdif
Used Furniture Buyer In Dubai Sports City
Used Furniture Buyer In Discovery Gardens
Used Furniture Buyer In Dubai Investment Park (DIP)
Used Furniture Buyer In Dubai Production City
Used Furniture Buyer In Dubai Motor City
Used Furniture Buyer In International City
Used Furniture Buyer In Al Furjan
Used Furniture Buyer In Dubai Festival City
Used Furniture Buyer In Dubai Healthcare City
Used Furniture Buyer In Dubai Design District (D3)
Used Furniture Buyer In Dubai Knowledge Village
Used Furniture Buyer In Dubai Internet City
Used Furniture Buyer In Dubai Media City
Used Furniture Buyer In Dubai Academic City
Used Furniture Buyer In Dubai
Used Furniture in Ras Al Khaimah City
Used Furniture in Al Nakheel
Used Furniture in Al Mamourah
Used Furniture in Al Rams
Used Furniture in Al Qusaidat
Used Furniture in Al Oraibi
Used Furniture in Al Dhait
Used Furniture in Al Julan
Used Furniture in Al Uraibi
Used Furniture in Al Turfah
Used Furniture in Al Adla
Used Furniture in Al Juwaiz
Used Furniture in Al Golan
Used Furniture in Al Khuzam
Used Furniture in Al Manar
Used Furniture in Al Shams
Used Furniture in Al Seer
Used Furniture in Al Darbijani
Used Furniture in Al Mairid
Used Furniture in Al Hamra Village
Used Furniture in Al Dafan
Used Furniture in Al Ghail
Used Furniture in Al Hulaila
Used Furniture in Al Huwayah
Used Furniture in Al Kharan
Used Furniture in Al Mataf
Used Furniture in Al Oyoun
Used Furniture in Al Qurm
Used Furniture in Al Rafaah
Used Furniture in Al Ramlah
Used Furniture in Al Saadi
Used Furniture in Al Yabsah
Used Furniture in Al Zawrah
Used Furniture in Khatt
Used Furniture in Masafi

مشترٍ للأثاث المستعمل في جميع إمارات الإمارات العربية المتحدة
مشترٍ للأثاث المستعمل في الشارقة
مشترٍ للأثاث المستعمل في الخان
مشترٍ للأثاث المستعمل في المجاز
مشترٍ للأثاث المستعمل في الطوّان
مشترٍ للأثاث المستعمل في الوحدة
مشترٍ للأثاث المستعمل في القاسمية
مشترٍ للأثاث المستعمل في المناخ
مشترٍ للأثاث المستعمل في الجزات
مشترٍ للأثاث المستعمل في النود
مشترٍ للأثاث المستعمل في الشهباء
مشترٍ للأثاث المستعمل في الرملة
مشترٍ للأثاث المستعمل في الحزانة
مشترٍ للأثاث المستعمل في الغوير
مشترٍ للأثاث المستعمل في الرفاعة
مشترٍ للأثاث المستعمل في النباعة
مشترٍ للأثاث المستعمل في اليرموك
مشترٍ للأثاث المستعمل في الجرينة
مشترٍ للأثاث المستعمل في القصبة
مشترٍ للأثاث المستعمل في التلاعة
مشترٍ للأثاث المستعمل في لاجون الخان
مشترٍ للأثاث المستعمل في الناصرية
مشترٍ للأثاث المستعمل في المرقاب
مشترٍ للأثاث المستعمل في الغافية
مشترٍ للأثاث المستعمل في لاجون المرقاب
مشترٍ للأثاث المستعمل في المويلح التجاري
مشترٍ للأثاث المستعمل في الرولة
مشترٍ للأثاث المستعمل في الحيرة
مشترٍ للأثاث المستعمل في الشارق
مشترٍ للأثاث المستعمل في النخيلات
مشترٍ للأثاث المستعمل في الشارق الصناعية
مشترٍ للأثاث المستعمل في الفيحاء
مشترٍ للأثاث المستعمل في الخالدية
مشترٍ للأثاث المستعمل في السيح
مشترٍ للأثاث المستعمل في الغوز
مشترٍ للأثاث المستعمل في النهدة
شراع و بیع اثاث المستعمل في النهدة
اشتری اثاث
شراع و بیع اثاث
اثاث مستعمل
اثاث للمستعمل
اثاث مستعمل ولاکترونیات
اثاث مستعمل مال بیت
اثاث مستعمل مال مکتب
شراع وبيع أثاث المستعمل في رأس الخيمة:
شراع وبيع أثاث المستعمل النخيل

شراع وبيع أثاث المستعمل النخيل الشرقية
شراع وبيع أثاث المستعمل النخيل الغربية

شراع وبيع أثاث المستعمل القصب

شراع وبيع أثاث المستعمل القصب الشمالية
شراع وبيع أثاث المستعمل القصب الجنوبية

شراع وبيع أثاث المستعمل الرمان

شراع وبيع أثاث المستعمل الرمان الشرقية
شراع وبيع أثاث المستعمل الرمان الغربية

شراع وبيع أثاث المستعمل النعيمية

شراع وبيع أثاث المستعمل النعيمية الشمالية
شراع وبيع أثاث المستعمل النعيمية الجنوبية

شراع وبيع أثاث المستعمل الزبير
شراع وبيع أثاث المستعمل الحمرية

شراع وبيع أثاث المستعمل الحمرية الشرقية
شراع وبيع أثاث المستعمل الحمرية الغربية

شراع وبيع أثاث المستعمل العقبة
شراع وبيع أثاث المستعمل الصهباء
شراع وبيع أثاث المستعمل الصوبة
شراع وبيع أثاث المستعمل الجازة
شراع وبيع أثاث المستعمل الفلاح
شراع وبيع أثاث المستعمل الرفاعة
شراع وبيع أثاث المستعمل الحميدية
شراع وبيع أثاث المستعمل الحمرية الشمالية
شراع وبيع أثاث المستعمل الرميلة
شراع وبيع أثاث المستعمل الظهر
شراع وبيع أثاث المستعمل القديد
شراع وبيع أثاث المستعمل العليا
شراع وبيع أثاث المستعمل القصيسية
شراع وبيع أثاث المستعمل النفيعة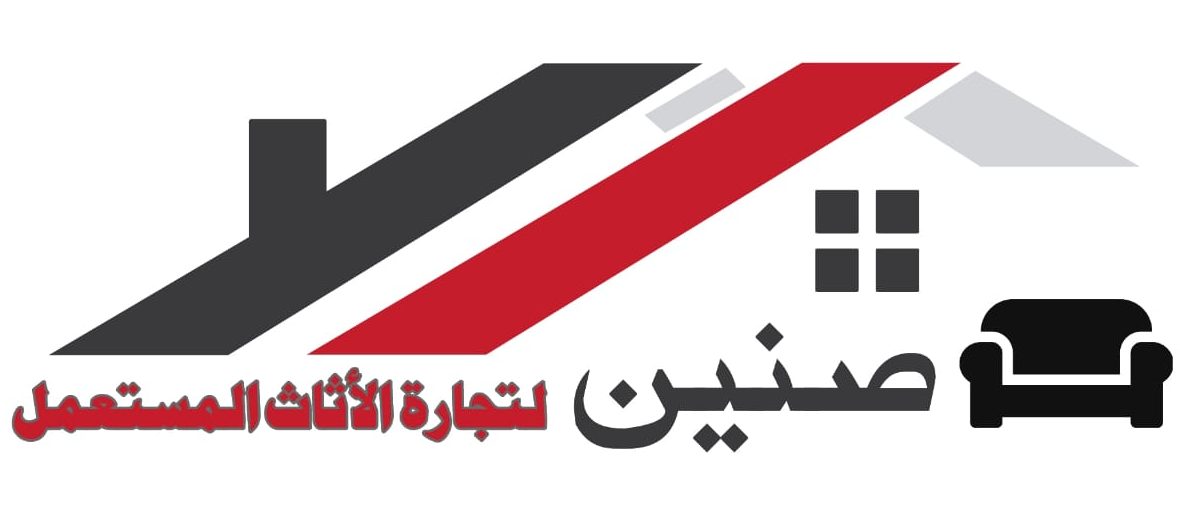 Home Furniture
Sale Now
---
Send Photos
Share Price
Give Description
whatsApp
Clean it
Cash On delivery
Office Furniture
Sale Now
---
Send Photos
Share Price
Give Description
whatsApp
Clean it
Cash On delivery
Electronics
Sale Now
---
Send Photos
Share Price
Give Description
whatsApp
Clean it
Cash On delivery